Academic Advisory Board
Gülay Barbarosoğlu, Rector of Boğaziçi University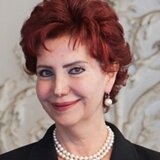 Professor Gülay Barbarosoğlu completed her BSc and PhD degrees in Industrial Engineering at Boğaziçi University. She has been a professor of industrial engineering since 2000. Prof. Barbarosoğlu was the Vice-Rector of Boğaziçi University, in charge of research between 2008 and 2012. Prof. Barbarosoğlu also acted as the Head of the Kandilli Observatory and Earthquake Research Institute (KOERI) of Boğaziçi University, as the Founding Chair of Center for Disaster Management (CENDIM), as the Chair of Department of Industrial Engineering, and as the Chair of Graduate Program in Financial Engineering. Prof. Barbarosoğlu was Co-chair of the Engineering and Technology Management Program and the Director of the Manufacturing Management Laboratory at Boğaziçi University. During her services as the Vice-Chair of the Association of European Operational Research Societies (EURO), and the national representative of NATO Research and Technology Organization, she closely collaborated with several European universities, govermental and non-govermental institutions.
Prof. Barbarosoğlu is the Founding member of the EURO Hierarchical Organizational Planning (EWG), The Institute of Management Sciences (INFORMS), American Production, the Inventory Control Society (APICS), Turkish Organizational Research Society (YAD), and the Industrial Engineering and Production Management (IEPM). Prof. Barbarosoğlu was the Board Member and the President of the Neighborhood Disaster Volunteers (MAG) Foundation. She designed and taught courses in the areas of mathematical programming and optimization, logistics, operations and production planning, stochastic programming and decision theory. Prof. Barbarosoğlu is the Rector of Boğaziçi University since 2012.
Beril Dedeoğlu, Professor of Economics and Administrative Sciences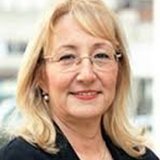 Born in 1961, Beril Dedeoğlu is a professor in the Faculty of Economics and Administrative Sciences at Galatasaray University, as well as director of the International Relations Department. Her subjects of focus include the European Union and international security studies. She is a graduate of Galatasaray High School and Istanbul University's International Relations Department. She completed her MA and Phd in Institute of Social Sciences and International Relations of Istanbul University. She was appointed as an assistant professor in the same institute (1993-1995). In 1995, Dedeoğlu began her position in Galatasaray University's International Relations Department. In 1999 she became an assistant professor and in 2005 she was appointed a fulltime professor. She has also given courses in Kadir Has University.
Prof. Dedeoğlu appears in numerous scholarly articles and books. She is a columnist at Star, Today's Zaman and Agos dailies and her articles about international politics has been published in Zaman and Yeni Şafak dailies. She appeared in TV programs on Kanal 24 and Samanyolu Haber; and she is still part of a TV programme called Açı (Angle) on TRT Haber. She is married with two children.
Hilal Elver, Professor of Global Studies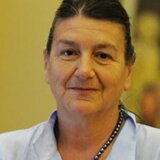 Hilal Elver is a Research Professor of Global Studies at the University of California Santa Barbara, an appointment she has held since 2002, and is co-director of the Project on Global Climate Change, Human Security, and Democracy housed at the Orfalea Center for Global & International Studies at UCSB. She has a law degree and a Ph.D. from the University of Ankara Law School where she started her teaching career. During this period, she was also appointed by the Turkish government as the founding legal advisor of the Ministry of Environment. Later she became the General Director of Women's Studies in the Office of the Prime Minister. In 1994, she was appointed to the UNEP Chair in Environmental Diplomacy by the United Nations Environment Program at the Mediterranean Academy of Diplomatic Studies in Malta. Since 1996 she has been teaching at several American universities. In 1993 she was a Fulbright Scholar at the University of Michigan Law School in Ann Arbor, and 1996-1998 she was a visiting fellow at the Center of International Studies at Princeton University.
Her publications have focused mainly on international environmental law, and international human rights law. Her book, Peaceful Uses of International Rivers:
Case of Euphrates and Tigris River, was published in 2002. Currently she is working on a book project dealing with secularism and human rights in the Islamic world. She teaches comparative law, international human rights, and environmental law.
Sunhye Hwang, President of Sookmyung Women's University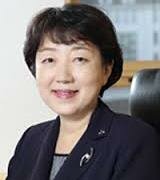 Sunhye Hwang is the president of Sookmyung Women's University, since taking office in 2012, and has been Professor in the Department of English Language and Literature at that same university since 1991. She is a legal scholar holding a B.A in English Language & Literature from Sookmyung Women's University, an M.A in English Literature from Shippensburg State University and a Ph.D. from University of Pennsylvania. From 2001-2005 she served as the Dean of Student Affairs in Sookmyung Women's University, then from 2008-2010 she was appointed as the Dean of Graduate School of Education and before her presidency from 2010-2011 she served as the Dean of College of Liberal Art in the same university. In addition to her duties as President of Sookmyung Women's University, she is a consultant to the Constitutional Court of Korea and the Vice-President of Korean Association of Private University President since 2013.
Sun-Uk Kim, President of Ewha Womans University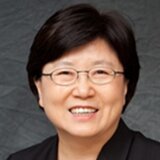 President Sun-Uk Kim is the 14th president of Ewha Womans University, since taking office in August 2010, and has been Professor in the School of Law at that same university since 1995. She is a legal scholar holding an LL.D. in Administrative Law from the University of Konstanz, as well as an LLM. And LL.B. from Ewha Womans University, and has published extensively on a number of topics, including gender equality, South Korea's legal system, human rights, and public policy. From 2005-2007 President Kim served as the first female Minister of Government Legislation in Korea, and has held numerous appointments in law and policy associations, including the Committee of Legal Education of the Ministry of Education, Science and Technology (2008-2010), and the Policy Consultation Committee of the National Human Rights Commission of Korea (2007-2009). She is the immediate past President of the Korean Association of Gender and Law (2008-2009) and past Vice-President of the Korean Public Law Association (2003-2004). In addition to her duties as President of Ewha, President Kim is the Chair of the Alumninetzwerk Deutschland-Korea (ADeKo) as well as a member of the Consultation Committee of the Constitutional Court of Korea. President Kim was also a Visiting Scholar at the Cornell East Asia Program in the Fall of 2004.
Nilufer Narli, Professor of Political Sociology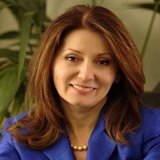 Prof. Dr Narlı is a full professor of Political Sociology in the Faculty of Arts and Sciences at Bahcesehir University. Currently, she is teaching in the Sociology Department she founded in 2005.

Nilufer Narli holds a degree in Education with a major in Philosophy and minor in Sociology; and MSc in Humanities with a major in Logic, the Philosophy of Science and Philosophy from Middle Eastern Technical University, Ankara. She holds a PhD in Social Sciences with a major in Political Sociology from the School of Comparative Social Sciences, University Sains Malaysia. Prof. Narli was selected as an Eisenhower Fellow from Turkey in 1993.

Narli's topics of research and teaching interest include: civil-military relations and military and good governance in Turkey, Islamist movements in Southeast Asia and Middle East, political participation of Muslim women, irregular migration in the Balkans, and political memory.

Narli has undertaken several research projects. The most recent one is the TUBITAK-funded research on "political memory in Turkey" (beginning in December 2012). One of the important applied sociology projects (2007-2009) was the social impact of computer teaching and learning project, sponsored by Microsoft, UNDP and the Youth for Habitat as the NGP partner of the project. Narli took part in a research project, "Governance and the Military: Perspectives for Change in Turkey" (2004-2006). The project was coordinated and funded by the Centre for European Security Studies (CESS) in Holland. She directed the project "Political Islam in Turkey", which was funded by the Ford Foundation in 1992.
Semiha Topal, Assistant Professor of Sociology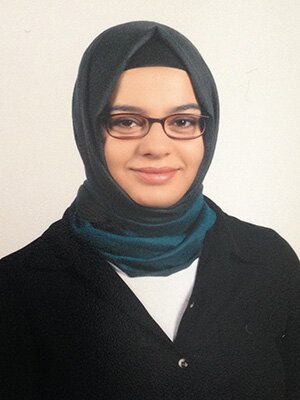 Dr. Semiha Topal is an Assistant Professor of Sociology at Fatih University, in Istanbul, Turkey. She has a Bachelor's degree in English Language and Literature from the same institution, and a Master's degree in Gender Studies and Religion from SOAS, University of London. Dr. Topal has completed her PhD degree in Religious Studies at Arizona State University, with her dissertation on "Building a Pious Self in Secular Settings: Pious Women in Modern Turkey" in 2012.
Her research interests include gender studies, religion in the public life, secularism, modernity, and theories of subjectivity. Her publications are: "Everybody Wants Secularism But Which One? Contested Definitions of Secularism in Turkey" in International Journal of Politics Culture and Society, (September 2012) and "Pursuit of Piety in the Public Sphere: A Weberian Analysis of the Gülen Hizmet Movement" in The Gulen-Hizmet Movement: Circumspect Activism in Faith-Based Reform, Eds. Balci and Miller (August 2012).
Serap Yazıcı, Professor of Law
After graduating from Ankara University Law Faculty (1984), Serap Yazıcı completed her master's degree at the same University (1986) with her thesis entitled "CHP'nin Niteliği ve Laiklik Politikası" (The Character of the Republican People's Party and Its Secularism Policy). She received her Ph.D. degree in 1995 from Ankara University with her thesis bearing the title "Türkiye'de Askeri Müdahalelerin Anayasal Etkileri" (The Constitutional Effects of Military Interventions in Turkey). She became associate professor in 2000 with her thesis "Başkanlık ve Yarı-Başkanlık Sistemleri: Türkiye İçin Bir Değerlendirme" (Presidentialism and Semi-presidentialism: An Evaluation for Turkey) and professor in 2009 with her studies "Demokratikleşme Sürecinde Türkiye" (Turkey in the Process of Democratization) and "Yeni Bir Anayasa Hazırlığı ve Türkiye: Seçkincilikten Toplum Sözleşmesine" (Preparation of a New Constitution and Turkey: From Elitism to Social Contract), both of which were published as a book. Yazıcı has earned different titles from several competitions. She has presented many papers on the subjects of the basic issues of constitutional law, human rights, systems of government, democratization in Turkey, demilitarization, liberalization and various political problems of Turkey, in symposiums held nationally and internationally. She served as a research assistant at Ankara University between the years 1988 and 1997. She started working at İstanbul Bilgi University Law Faculty where she served for approximately 15 years before joining İstanbul Şehir University. She is a full-time law professor at Şehir University Law Faculty since August 20
---
Advisory Board
Leyla Alaton, Board Member of the Alarko Group of Companies
Leyla Alaton is currently a board member of Alarko Holding, one of Turkey's largest conglomerates in construction, contracting, energy, tourism and food businesses. Among her past activities, she founded a public relations consultancy company Megatrend which gave consultancy to major multinationals like Aerospatiale, Alcatel and many more.
She has constantly been committed to fostering social entrepreneurship. Founding member of Kagider, the Turkish Association of Women entrepreneurs, and of Make a Wish - Turkey, she also used to play an active part in the Young Presidents Association. She is a popular speaker on women rights issues and on the role of women in modern Turkey.
Leyla Alaton actively supports contemporary art. She is a private collector as well as an advisory board member of Contemporary Art Istanbul, of Aksanat Akbank's Art center and of Garajistanbul, a very popular contemporary visual arts venue.
Leyla is also Assistant to the Honorary Consul General of South Africa in Istanbul and holds a MA in Social Studies from New York University.
Banu Dalaman, Director of Center for Studies on Turkey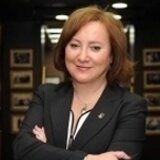 Banu Dalaman, started to study in Galatasaray High School in 1980. In 1994, she graduated from the department of Sociology at Bogazici University and started her political career while she was assisting to Prof. Dr. Nilüfer Göle, she has participated several political activities for long years and performed many important fieldworks.
She has accomplished her M.A. degree in the department of International Relations Middle-East Politics at Institute of Political Studies in Paris (Sciences-Po Paris). She has worked with well-known Middle East specialist Prof. Dr. Gilles Kepel for her Master Thesis "Propagation of Official Ideology in Turkey in the years of 80's and 90's: Neo-Kemalistes Movements" which will be published in Turkish soon.
She is still working in Istanbul Aydin University as both the director of the "Center for Studies on Turkey" and coordinator of "Women Studies". She also lectures on "New Perspectives on Local Government" and "Turkish Political History". At the "Political Academy" which has been organized by the coordination of Banu Dalaman within the Center for Studies on Turkey of the Istanbul Aydin University, the agenda of social and political events have been discussed with the participation of politicians, business men, academics and journalists, for four years. She has accommodated US Senators recently and presented them her study on "Turkey's Political Atmosphere after the Referendum".
Many of her academic articles such as "Islamic Parties in Turkey", "Hannah Arendt-Authority","Dilemma of Culture" have been published and she is also columnist at Gercek Gündem (gercekgundem.com) web newspaper. She is mother of two.
Zeynep Dereli, Managing Director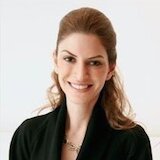 Zeynep Dereli, managing director of APCO Worldwide's Istanbul office, is an accomplished and respected leader in Turkish business, media and politics.
Most recently, Ms. Dereli was director of the Atlantic Council's Black Sea Energy and Economic Forum. She also produced and presented a weekly foreign policy program, "Leaders and Decisions," on the Turkish nationwide television news channel SKY Turk and CNBC-e.
Ms. Dereli previously served as general coordinator and founding member of the Turkish Policy Forum, a leading Istanbul think tank. She was also founding partner of Glow Communications. Before beginning Glow, she set up Dialogue, Respect and Understanding through Music (DRUM), a nonprofit dedicated to fostering tolerance and understanding between cultures through music.
Earlier in her career, Ms. Dereli worked for Shell Trading and Shipping Company in London in derivatives trading, risk analysis, research and regulatory compliance. She later became a supply financial analyst at Shell Turkey and was a member of the mergers and acquisitions teams for Dundas, Unlu & Co., Istanbul, a boutique investment bank.
Ms. Dereli has been an active voice in politics since the March 2009 Turkish elections, when she won a seat at the county council in Istanbul Sisli Municipality. She also served as a consultant for the minister of culture and tourism.
Currently, Ms. Dereli serves as vice president of the Turkish Ethical Values Foundation and is a founding member of Endeavor Turkey. She also is a senior research fellow at the Foreign Policy Center, a UK-based independent foreign affairs think tank founded by the late former British Foreign Secretary Robin Cook which has former British Prime Minister Tony Blair as patron.\
Ms. Dereli holds a master's degree in development economics from the University of London's School of Oriental and African Studies (SOAS). She earned a Bachelor of Science in economics from Princeton University, with a certificate in Near Eastern studies. She is an advisory council member at SOAS/London Middle East Institute. She was named one of "The Young Society Leaders" in 2012 by The American Turkish Society, which convenes a select, diverse group of the American-Turkish community's most outstanding young leaders.
Balçiçek İlter, Journalist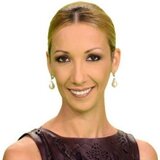 Born in 1973, Balçiçek İlter is a journalist. She graduated from Dame de Sion High School,Istanbul and lived in Paris for a year after graduation. She has a Bachelor's degree in Psychology from Middle East Technical University, Turkey.

She started her career as a translator for Cosmopolitan Magazine, Turkey . She worked in Aktüel Magazine-a famous Turkish news magazine. She was appointed as the news director of Ankara Aktüel and Ankara (capital city of Turkey) representative of the same magazine.

In 2000, she started to work in a media group called Sabah as the coordinator of Sabah Group Magazines. Hülya Magazine was her project. Then she became the editor in chief of the newspaper supplements of the same media group. She started to work in Habertürk TV until 2013 and at the same time she had a coloumn in Habertürk Daily. She made TV programmes called "Söz Sende" and "Karşıt Görüş". She had a coloumn in Takvim Daily and she is currently a coloumnist in Türkiye Daily. She is mother of two.
Zuhal Kurt, Board Member of East-West Institute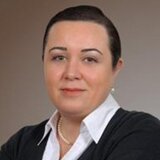 Zuhal Kurt is the Chief Executive Officer of the privately held Kurt Group, whose investments include 6News, a satellite news video broadcast covering Europe, Central Asia, and the Middle East; Kurt Systems, a revolutionary race horse training technology currently employed to over 50 thoroughbreds; and a real estate portfolio including commercial, residential, and industrial properties in Istanbul and Ceyhan, Turkey and London, UK. Kurt is an alumnus of Schiller University. She is married with one son and resides in Istanbul.
Suna S. Vidinli, Prime Time Anchor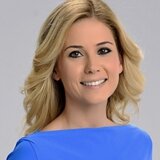 Born in 1978, Suna Vidinli is a prime time anchor currently for NTV Turkey, formerly for CNN Turk and Haberturk,. She holds a Bachelor's degree with a major in School of Foreign Service and a minor in Islamic Studies from Georgetown University, 2000. She has a Master's degree in International Relations and Middle Eastern Studies from Harvard University, 2002. Formerly, she was Chief Communications Officer (CCO) of Dogan, Ciner and Calik Groups of Turkey. She is publisher's representative of New York Times International Turkey Edition. She is also a member of the board of Turkish Businesswomen's Association and Caspian Strategy Institute. She is a frequent attendee and (three-times) moderator of World Economic Forum meetings. She speaks four languages, Turkish, English, Italian and Arabic.